Step 1.
Please log into your Customer Portal.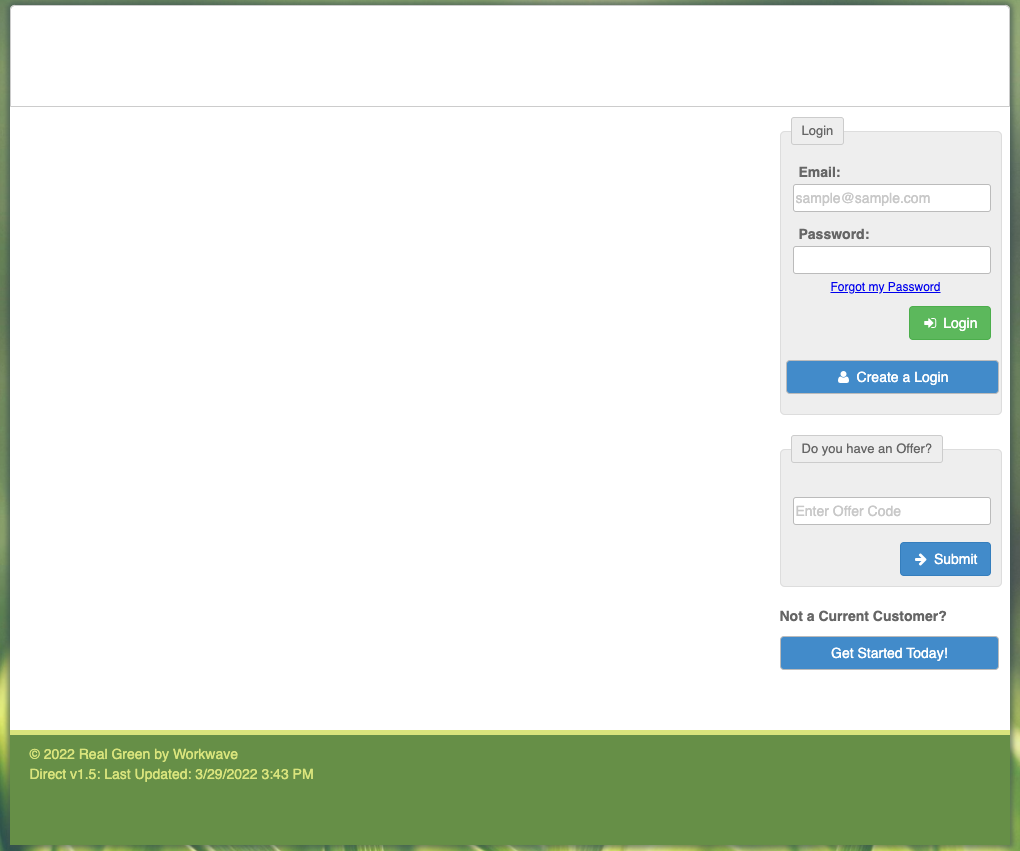 Step 2.
Hover your mouse over the Payment menu item along the top. This will reveal a dropdown menu. Click the Auto Pay menu item.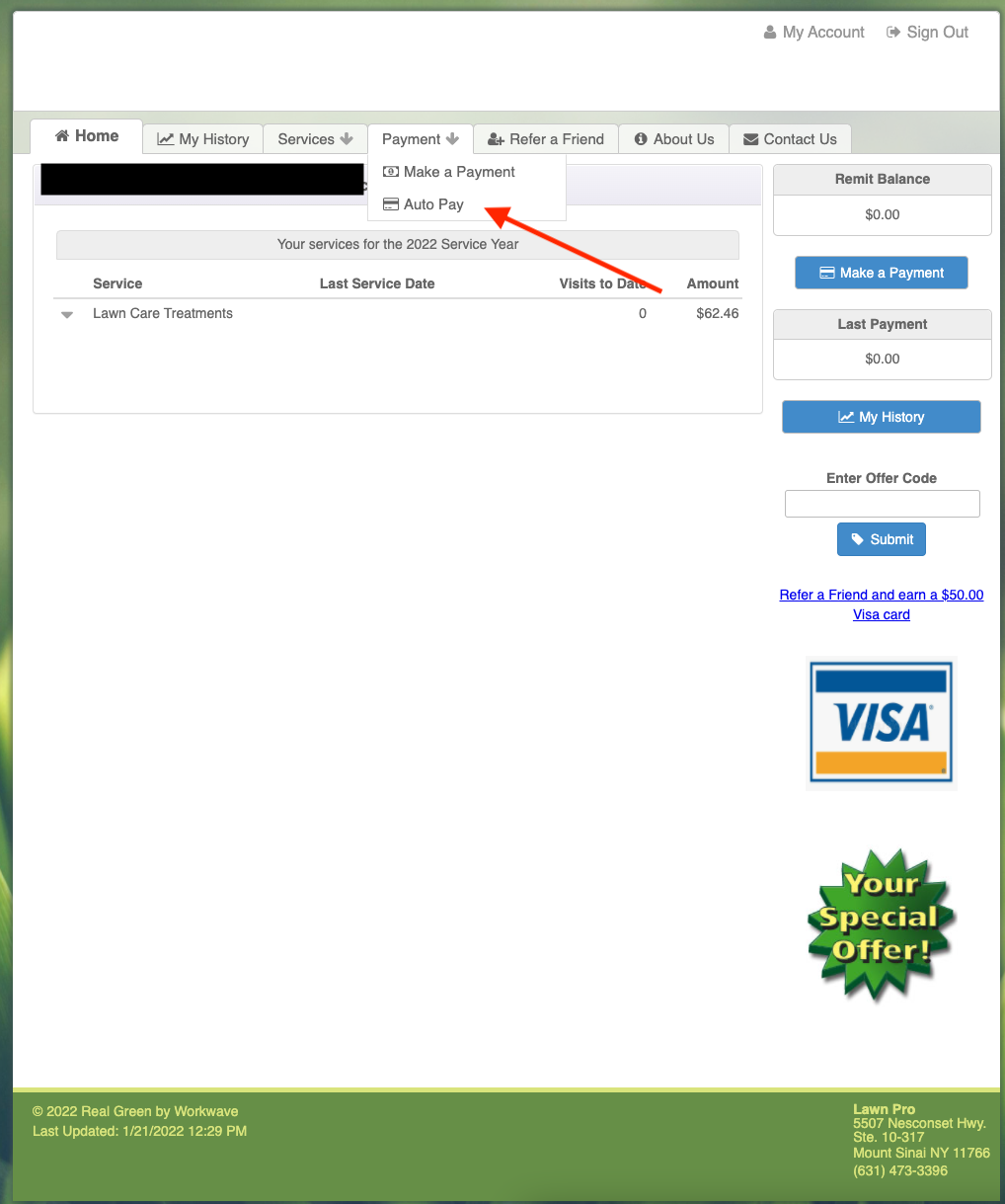 Step 3.
The AutoPay screen is where you can manage your Auto Pay settings. To set up Auto Pay, click the blue Auto Pay button to create an AutoPay Profile.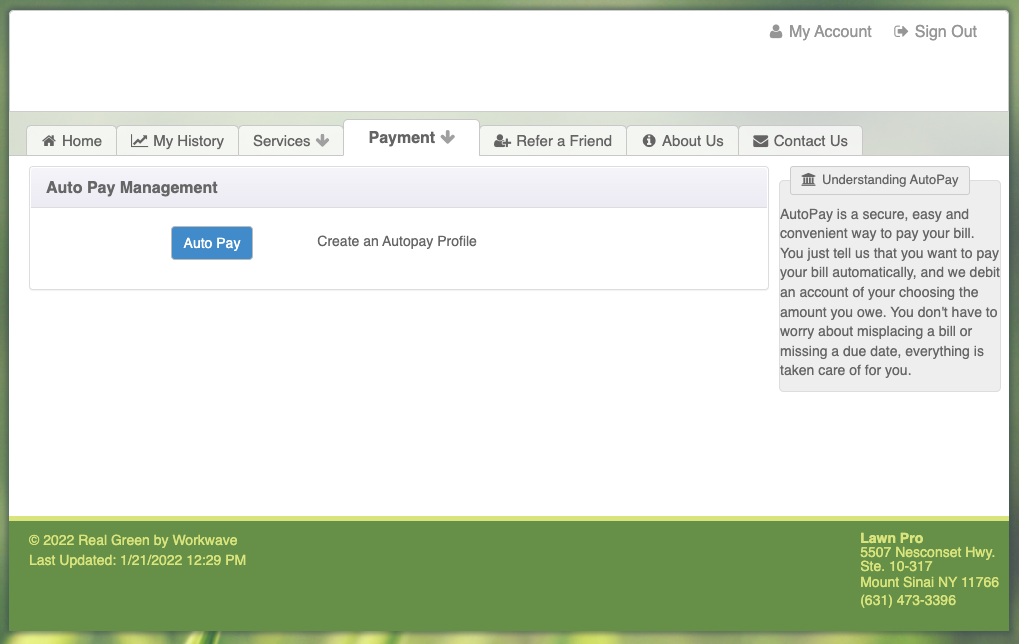 Step 4.
Complete the payment information on this page. Once completed, click the blue Process button. This will create your AutoPay profile which can be managed on the AutoPay page from Step 3